Post Classifieds
Chief Keef Dives Into New Pop Music, Continues to Evolve on His Album, "Thot Breaker"
Chief Keef continues to show fans and critics that he is a force to be reckoned with. Keef started from the bottom, getting into an abundance of trouble early in his rap career, but critics knew he had something special. In rap, you can either have it or not. The man continues to put out plenty of new music and a lot of content each and every year.
The great aspect is that Keef is only 21 years old and he has a while to go to keep improving and that is exactly what he does on his latest album, "Thot Breaker." Throughout his career, Chief Keef has evolved and it shows on his latest album.
The production on the mixtape is very well done as each song fits with the other. The beats were done by producer CBMix. Each beat flows into another and I believe it is one of his best projects by far and one of the best produced. No song is out of place here, like his other projects that he has done in the past.
This project was supposed to arrive a long time ago. It was supposed to release on Valentine's day but had plenty of delays and I am happy for the delays because it brought the project into a different cohesive direction. Personally, I like the direction Chief Keef is going into on this project and it is different than anything he has ever done.
The mixtape finds Keef taking new strides in content; he is well-known for drill hardcore music, but on this album, he is singing about women with sentimental feelings. The album clocks at 42 minutes long, so it is about the perfect length. Some highlight songs are "Grab A Star," "Can You Be My Friend," "Drank Head," and closer "Going Home."
Who says a tough rapper can't be sentimental and touchy? Keef continues to master music on all sorts of levels and evolve.
Discuss This Article
More Uloop Entertainment Articles
FAIRLEIGH DICKINSON HOUSING LISTINGS
See all FAIRLEIGH DICKINSON Housing Listings
FAIRLEIGH DICKINSON Housing Listings
GET TOP STORIES DELIVERED WEEKLY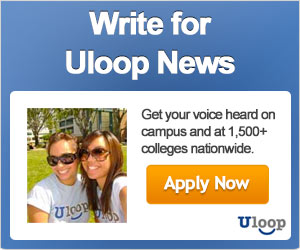 TOP 5 NEWS ARTICLES