Post Classifieds
"Rough Night:" More Like Rough Movie to Sit Through
The other night, my boyfriend and I came to an agreement that we really did not want to see the biopic 'All Eyez on Me' about late rapper, Tupac because of all the terrible reviews we were seeing as well as several friends telling us to go and see literally anything else in theaters.
We decided to go and check out 'Rough Night'. We figured, even though the reviews weren't great either, at least we could go and laugh a little.
Unfortunately, we saw what could be best described as a disappointment of a movie and mediocre at best.
Why? Allow me to explain.
**WARNING: DETAILED SPOILERS AHEAD**
Right away, the terrible accent that Kate McKinnon put on to be the Australian character, Pippa, stole the show. Now, McKinnon has done an Aussie accent before when she impersonated Iggy Azalea – aka the living-breathing insult to hip-hop music — on 'Saturday Night Live.' That SNL sketch was hilarious so why was her accent lacking in this film?
Then there's Jess, the bride to be, played by Scarlett Johansson. Jess is nothing special. She is a very bland character and overall, a doormat for her friends. More on that later.
Sure, one or two bad characters is no big deal. I was able to let that slide until the movie decided to dive head-first into Fat Shaming territory.
Jillian Bell's character, Alice, ends up tackling the supposed stripper in the chair he's sitting in, which causes the chair to break and ends up killing him. The whole sequence quickly becomes a long and drawn out section of fat-shaming with Alice continuing to make a few comments throughout the movie about how she's 'huge;' it's 2017, it would be nice if weight and/or appearance would stop serving as a cheap punchline.
Then, Zoë Kravitz and Ilana Glazer's characters, Blair and Frankie, were sort of stereotype-punchlines themselves. Plus, they used to be a couple when the group of gal pals were in college and predictably so, end up getting back together by the movie's conclusion.
Blair, being the only character with any melanin in her, just had to have a child and a marriage in shambles. That 'woman of color with a baby and destroyed marriage' thing gets old very quickly. It's being used as a lazy plot device once again so Blair and Frankie can mend their romantic relationship. It's one big cliché sandwich all stacked together.
Plus, Frankie only further 'helped' to portray activists/activism in a bad light. Getting arrested constantly is by no means a requirement to be an activist. Yet, 'Rough Night' beats that into the ground and constantly makes jokes about the fact that Frankie is possibly going to jail (not for killing the supposed stripper, of course).
It's also worth noting that the ladies are terrible friends to each other. Now, my best friends and I will greet each other with 'Hey, loser' and even some stronger insults but we don't straight up put each other down and then attempt to blame one another for all of our personal shortcomings. I would argue that the group of gal pals in 'Rough Night' treat each other significantly worse than how the friends from the show 'FRIENDS' treat each other and that's saying something.
All of Jess' friends shame her for the way she chooses to remove her body hair. Now, this shouldn't have to be said but the choice of body hair removal (or not) is a personal choice. That includes the chosen method and well, if my so-called friends endlessly felt the need to criticize my personal choice, I'd go and get some new friends like how Jess should've.
Back to the supposed stripper, he's not the stripper; he's a robber who stole diamonds which was very predictable and the ladies get off the hook for killing the guy since it was out of self-defense. Overall, the movie is predictable throughout.
One of the only good parts of this movie is Ty Burrell and Demi Moore as the overly friendly neighbors in the house next to the one the group of gal pals stayed in for their crazy weekend.
However, the worst part of the entire film is how irresponsible the women are with drinking and doing drugs. I realize that's done for the sake of humor and whatnot, but if they were really that drunk and drugged up, there was no way they would've gotten through the night as well as they did.
The only thing I remotely enjoyed or agreed with in this movie is that things do indeed change after college ends. My boyfriend and I were looking for some good laughs but the ones in this movie were rather cheap and not worth it.
Oh well, we'll have to see 'Girls Trip' when it comes out in July and hopefully that movie will prove to give us some genuine laughs.
Discuss This Article
More Uloop Entertainment Articles
FAIRLEIGH DICKINSON HOUSING LISTINGS
See all FAIRLEIGH DICKINSON Housing Listings
FAIRLEIGH DICKINSON Housing Listings
GET TOP STORIES DELIVERED WEEKLY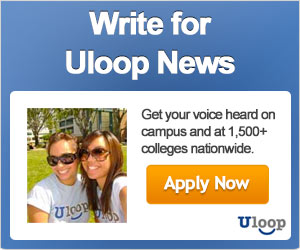 TOP 5 NEWS ARTICLES