Post Classifieds
The Emergency Kit All Dorm Students Need
Whether you're an incoming college freshman, a returning upperclassman, or even a graduate student who dorms, as much as homesick feelings can set in, dorming can be pretty fun.
But, for all those times that it's not so fun, it's good to have some essentials around. Here are the items every student who lives in a dorm needs to have on hand. In other words, here is how to create a 'Dorm Room Preparedness Kit.'
Here is what you'll need (a single container is optional; having these items, in general, is just as effective):
1. An Anti-diarrheal Medication
Whether you're the type that prefers Pepto-Bismol or if you'd rather take a pill to deal with tummy troubles, a medication of this kind is essential. Sometimes, you eat some bad cafeteria food or you made the mistake of ordering a fat sandwich or other greasy food at all hours of the night and now you're paying for it in the morning. Regardless, pick the anti-diarrheal of your choice, check the expiration date (yes, even over the counter medicine expires) and keep it handy.
Tea specifically for settling your stomach can be another addition to your kit. If you'd rather keep your kit 'strictly medicine,' that's your choice. Either way, staying hydrated when you've got an upset stomach helps, too.
2. Band-Aids and Disinfectant
If you're a klutz like me, who will barely turn the page of a book and get a papercut, you realize the extreme usefulness of both Band-Aids and disinfectants. Or, if you're not part of the 'always gets a papercut' club, there's nothing wrong with being prepared.
Get Band-Aids of your choice — and, though you're a college student which means you're an adult, you have every right to get some themed-band-aids if you really want to.
Alright, then on to disinfectant. I grew up putting peroxide on my cuts but peroxide is better for being applied to the area around the cut rather than directly onto the cut. Realistically, something like Neosporin is better for direct application to cuts.
3. Reusable Ice Pack
This item can stay in your kit or stay in the fridge in the dorm, your choice. They can be bought at various convenient stores or online.
But, let's say you don't have one on hand and need something to ice your head or maybe you want to ice your shoulder or another body part …
You could always make an ice pack. There are several recipes but my favorite is one I found on Pinterest. It specifies to use one part rubbing alcohol to three parts water. Then you can 'freeze it' and it will be very cold but it will never be totally frozen so you can manipulate it.
4. Cold Medicine
Doesn't matter if you're a DayQuil/NyQuil person or a Tylenol for Colds person. Maybe you've got an upcoming presentation or exam you can't skip and you aren't feeling too hot. Using cold medicine for a day or two should perk you right back up.
Though, if your cold persists, drive home if you're feeling up to it (and have a car on campus). Otherwise, call mom or dad and have them take you to see your family doctor.
5. Anything else you see fit
Sure, I've listed some items as 'basics' for the emergency kit but maybe you decide a certain item would also go well with this kit. Go ahead and add it!
Dorming and being away from home can be scary but being prepared for emergencies will sure help to ease that fear.
Discuss This Article
More Uloop Health Articles
FAIRLEIGH DICKINSON HOUSING LISTINGS
See all FAIRLEIGH DICKINSON Housing Listings
FAIRLEIGH DICKINSON Housing Listings
GET TOP STORIES DELIVERED WEEKLY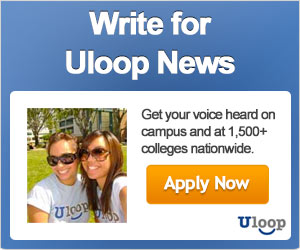 TOP 5 NEWS ARTICLES